Gardens of Memory
Gardens of Memory Cemetery offers traditional in-ground burial, mausoleums, lawn crypts, cremation, and private estates.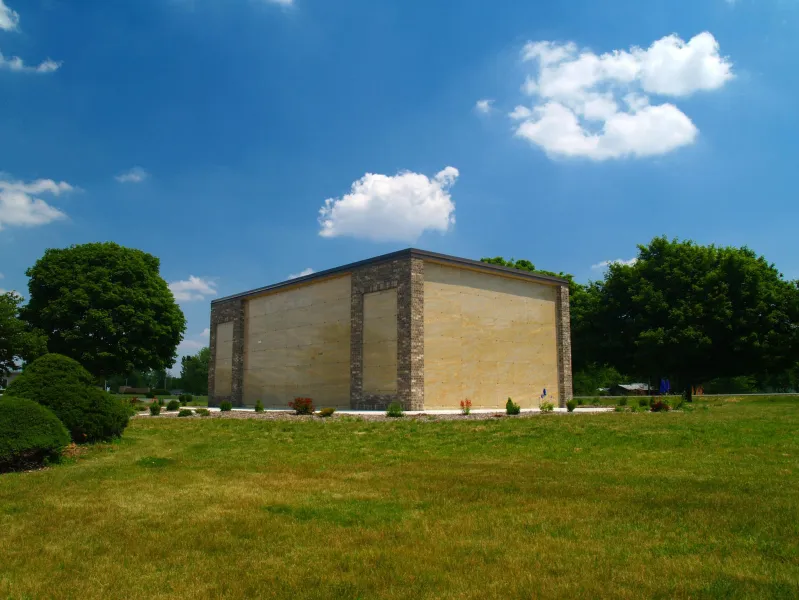 You will feel the difference in this Delaware County cemetery immediately. Designed with the idea to celebrate a joyful eternal life, the sweeping grounds of Gardens of Memory Cemetery are open and inviting.
The staff is attentive and thrilled to see people of all ages strolling through the gardens and enjoying a restful, calm atmosphere.
The first 10 acres of this now expansive Indiana cemetery were dedicated in November 1954. Frank L. Randall had purchased the land and planned to build a memorial grounds with a vision for eternity. The vast and beautiful sculptures around the cemetery are inspiring and help create Mr. Randall's inspired design perfectly.
A charming covered bridge sits on the property, as well as eye catching contemporary towers and an open air gazebo. The pictorial depictions of the Last Supper are detailed and dignified. Fountains are also on site for the soothing sounds and sight of water amidst the landscaping.
Gardens of Memory Cemetery has large chapel rooms furnished comfortably and available for your family. The facilities in this Muncie cemetery are tastefully decorated and well maintained, from the grounds to the buildings and every detail on the property.
Request Your Planning Kit
Learn how you and your family can save money and avoid additional grief by pre-planning your burial in Garden of Memory-Muncie Cemetery.